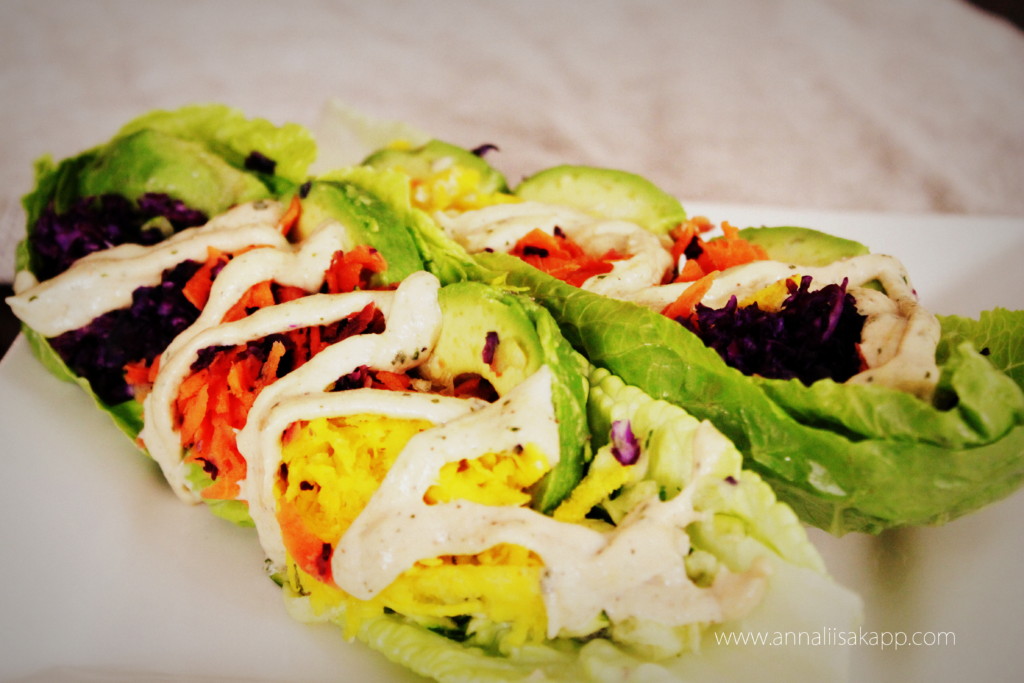 Healthy eating should be fun, right? And salads should be filling and hit the spot without leaving you feel hungry an hour later. I love using tahini (sesame seed butter) for salad dressings, because it adds a creamy satisfying texture that also helps create satiety due to the healthy fats it contains.
Sesame seeds are a nutritional power house, and you can add them to your diet by using tahini […]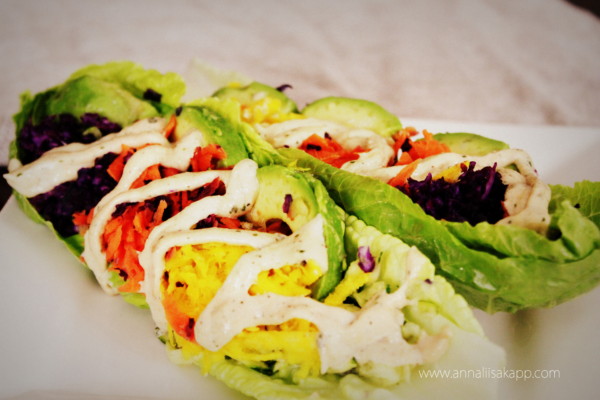 | | |
| --- | --- |
| | |
How to make:Wash and dry your Romaine lettuce, being careful not to tear them. Using a hand shredder or your food processor, shred cabbage and carrot. Cut bell pepper in half, remove pit and slice very thinly. Cut avocado in half, remove stone, and slice medium sized strips while still in the shell. Remove with soup spoon and place along the sides of the lettuce. Layer pepper, carrots, and cabbage in the lettuce boats, and top with sprouts.
To make the dressing, add all ingredients into a blender or mix in a bowl. (may need to add a bit more water to the dressing, depending on the oil content of your tahini). Drizzle dressing on to salad boats and enjoy!