AOK MEMBERSHIP PROGRAM & NUTRITION PLAN OPTIONS
Don't miss out on your chance to have the healthiest season yet!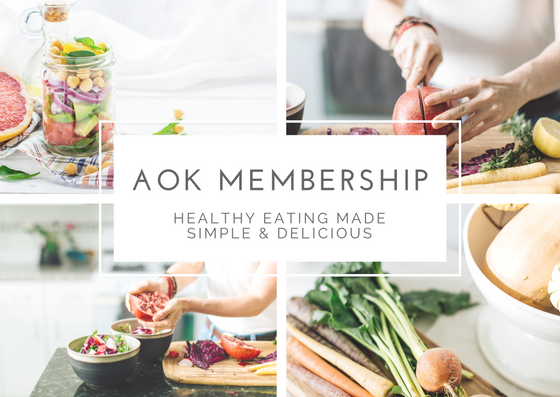 A Healthy Lifestyle Starts With the Right Nutrition Plan
In today's busy world, it may seem impossible to eat healthy and stay on track.  Where do we even  start? Which foods should we add to the shopping cart, and which should be put back on the shelf? How do we keep from eating the same boring but healthy meal over and over again?
Of course we all want to be healthy, but our hectic schedules and stressful daily demands leave us feeling more frustrated and uninspired than ever. This is why we've taken the guesswork out of establishing a healthy lifestyle and have created the AOK Membership Program.
Change is difficult, particularly when it comes to a lifestyle switch. We understand that the less work you have to do planning, researching, shopping, and innovating in the kitchen, the more likely you'll be able to stick with your goals. The right nutrition plan can inspire your love of natural, nurturing foods, help you feel confident in the kitchen, and help you achieve your ultimate health goals!
There are flexible AOK Membership options available to ensure the best fit for you. Every nutrition plan includes:
Meal plans with easy to find ingredients

Detailed shopping lists for each meal plan

Substitution recommendations provided

Options for 2 or 4 person serving sizes for dinner

Downloadable documents, yours to keep forever!

Recipes are for a clean eating lifestyle, with family friendly options, & feature seasonal recipes with optional dairy, gluten-free, & refined sugar-free recipes

5 day meal plans to allow for time to do your own thing (dining out, family get togethers, etc)

Seasonal nutrition seminars and Q & A's (topics include digestion, hormones, healthy dining out options, etc)

Shopping Guides ~ how to navigate through the grocery store~ which brands to buy

Pantry Guide ~ how to stock your pantry for busy weekdays
It's time to take charge of your diet, and your life. Start your nutrition plan today.
Annaliisa was very informative, helped me understand what foods were healthy , energy building and supplied me with excellent recipes to follow. I have a better understanding of how to read labels and implement them into my daily routine. She is very knowledgeable in supplements, food choices and what does and doesn't work for your body. I highly recommend a visit and enjoy the wealth of information she has to offer.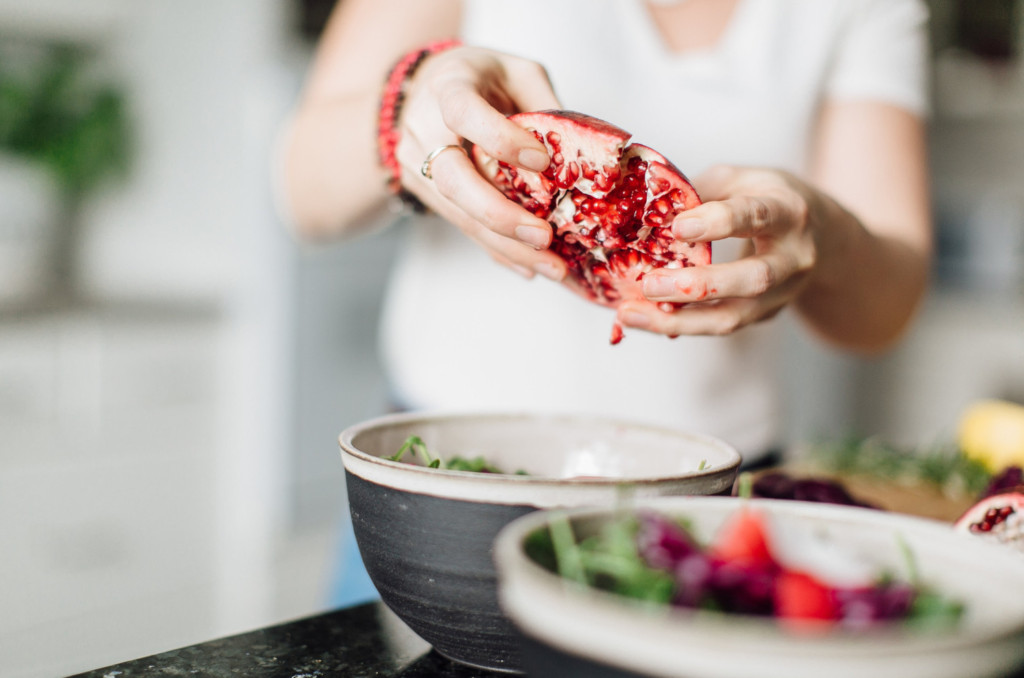 Do you suffer from frequent sugar and carb cravings leading to weight gain and fatigue?
Do you frequently stress about what to make for dinner?
Do food allergies or sensitivities leave you frustrated about what the heck to eat?
Do you find yourself opting for drive through or take out because you don't have enough time to meal plan and create shopping lists?
Are you lacking variety and creativity in the kitchen?
Do you want to start living a more healthier lifestyle but need some support, resources and recipes?
Do you find yourself throwing out food on a weekly basis?
"Since being on Annaliisa's  program I have experienced weight loss, A LOT more energy, improved digestion, crave less sugar, feeling so much better and adding to my cooking repertoire! :)"
How will this program benefit your life?
Feel fully supported with seasonal meal plans that will help get you back to feeling your best, while helping to prevent future health problems.

Gain empowering knowledge with seasonal nutrition seminars.

Feel at ease and relieved on your nutrition plan – finally get through your day without the bloat and heartburn!

Feel confident in how and what to eat, without feeling deprived or like you are missing out on family events, travelling and dining out.

Improve the quality of life with more energy, better skin health,  and optimal weight.

Save money with detailed shopping lists and meal plans that will help reduce food waste.

Feel motivated and inspired with beautiful and delicious meals!

Lose weight from nutritionally balanced whole food meals.
I'm a Mom of 4 and Annaliisa's healthy yummy recipes are an absolute breeze to make and everyone in the family are happy taste testers. Annaliisa has helped me with getting my energy back, healthy sleep habits, stress management, kicking those nasty sugar cravings and above all TLC.