This smoothie bowl is so delicious and refreshing!
If you've never tried making smoothie bowls, they are a fun alternative to your everyday smoothies. The only difference is the amount of liquid and it will make you feel like you are eating a meal, rather than just drinking a beverage.
When I make my smoothies and smoothie bowls, I always make sure to balance the macronutrients (fats, carbs, protein, and the forth secret macronutrient, fibre) so I am always left feeling full, […]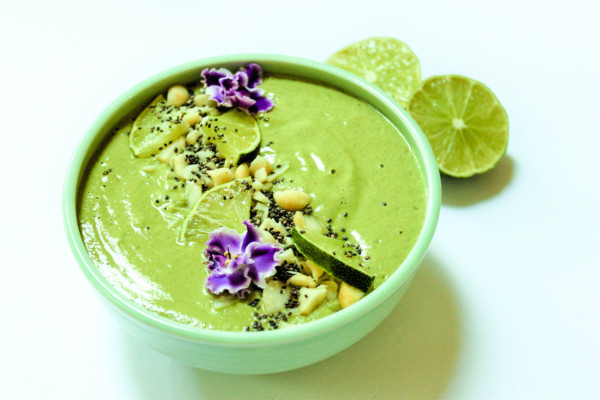 | | |
| --- | --- |
| | |
If you have soaked your nuts, great! Rinse the nuts and add them to the blender along with the rest of the ingredients. Blend until smooth and pour into bowl. You can top with chopped nuts, chia seeds and fresh fruit if you'd like!
If you haven't soaked the nuts, no problem. You can allow them to sit in the blender with water for 5 minutes to make them softer. Soaking nuts helps to make them easier to digest and allows for better absorption of nutrients.