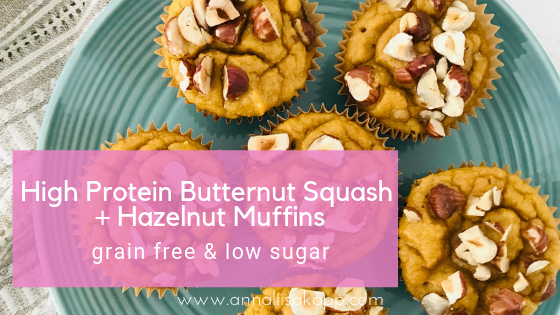 .
My kids absolutely love it when I actually bake them something. I'm not a huge baker, not because I don't love eating baked goods, but because I really don't like measuring things when I cook! Haha  I totally envy those moms that bake with their kids every week:)
I do love experimenting with different flavours and trying out new recipes, so I'm excited to share these super delish muffins with you.
They are perfect for a snack – and contain higher amounts of protein and fibre, and very little sugar. This way you can have your baked goodie and still keep up your energy and focus, without the high sugar crash.
We've had thees for our breakfast with a smoothie or an after school snack, and even the kids and hubby love them. They are also excellent with a apple butter spread!
Enjoy!
xx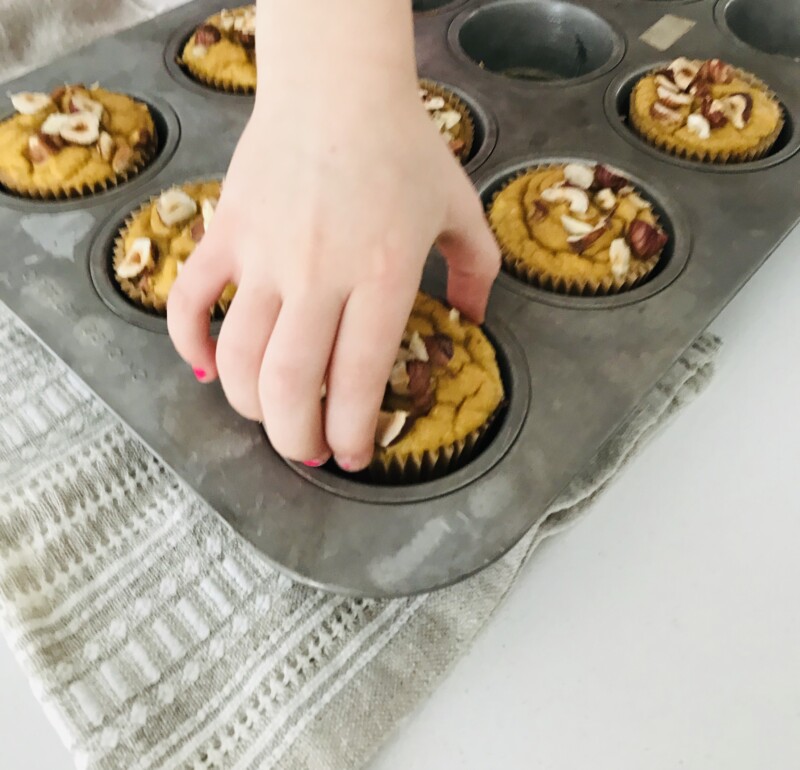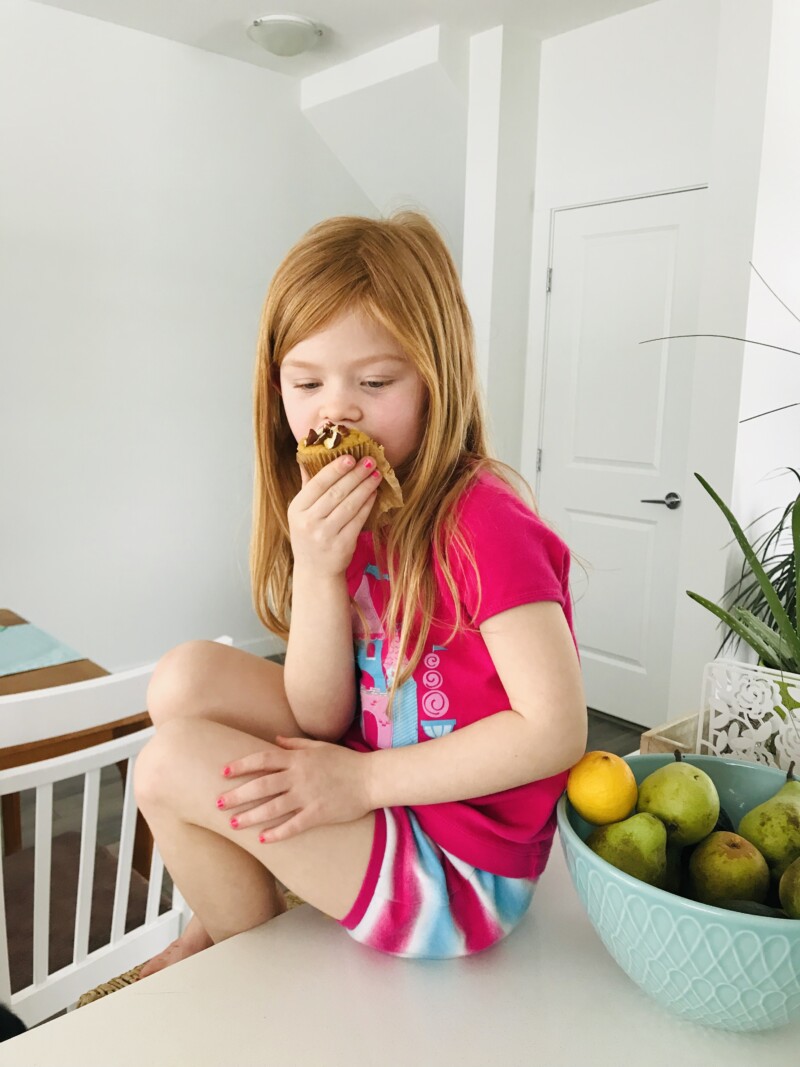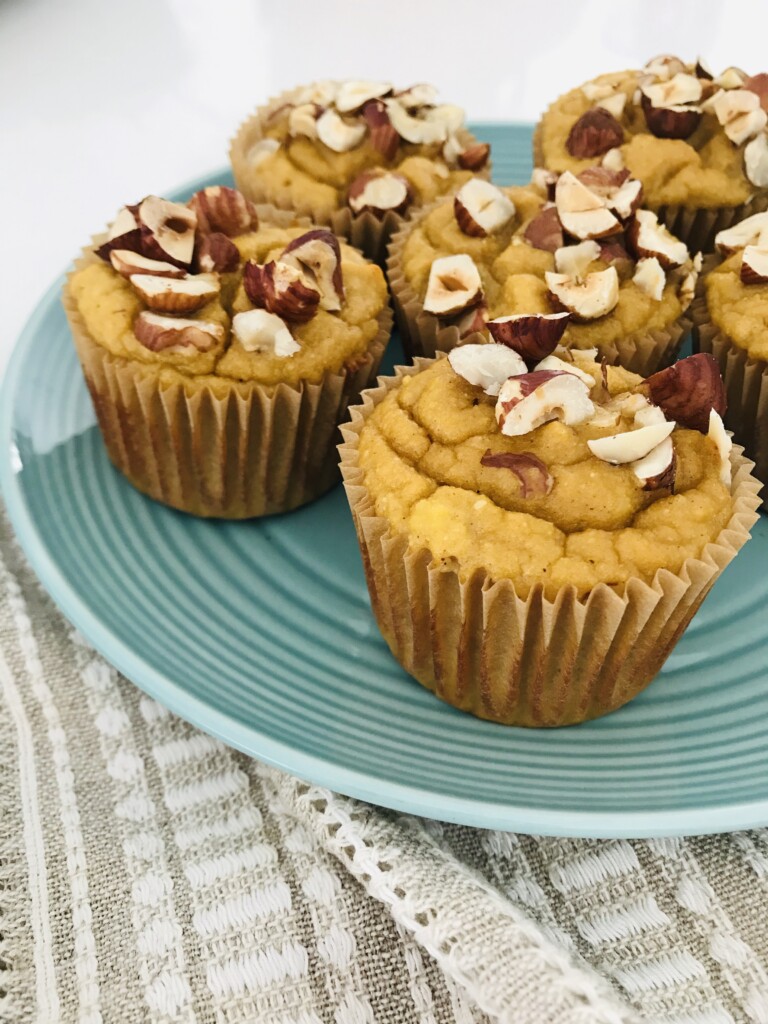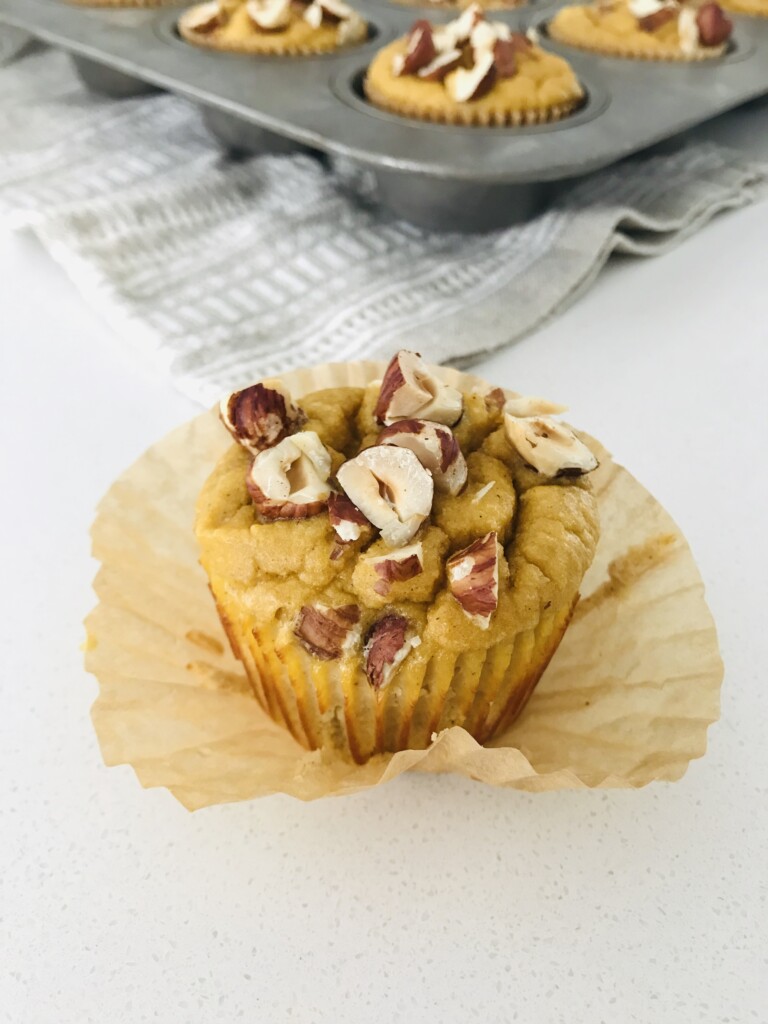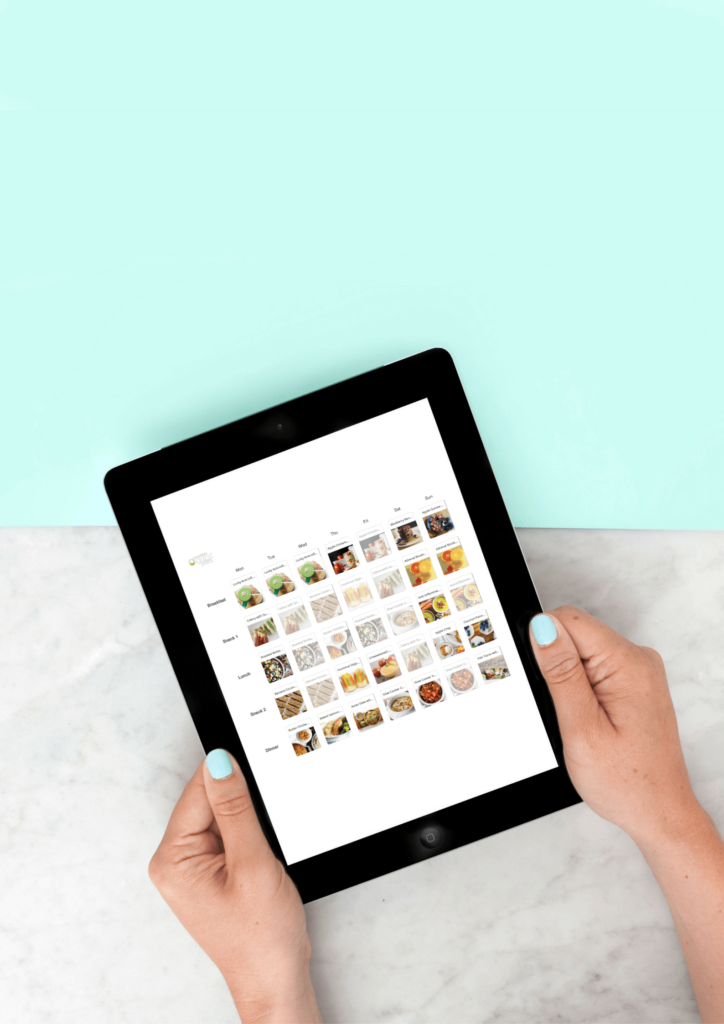 Need some delish recipes and inspiration to get your healthy eating back on track?
Download your FREE meal plan, shopping list, and meal prep guide that will save your HOURS in the kitchen and kick start your healthy living.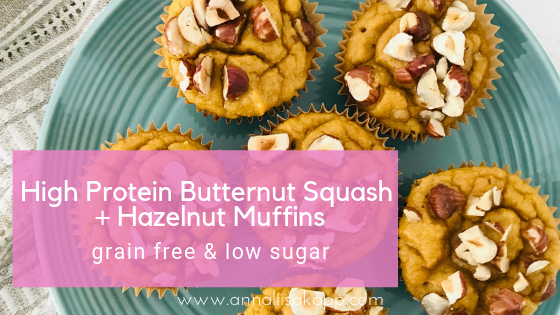 | | |
| --- | --- |
| | |
Melt coconut oil and allow to cool.

Add eggs, squash, unsweetened applesauce, maple syrup and cooled coconut oil into a blender. Blend on low until all ingredients are well blended.

Add coconut flour, baking powder and seasonings - blend once more until well mixed.

Pour out 9 muffins into a muffin pan lined with unbleached paper liners.

Roughly chop hazelnuts and top muffins.

Bake for 30 minutes. (this will give you a moist consistency - if you like them more dry, keep them in the over for an additional 5 minutes.
These taste super good topped with apple butter!