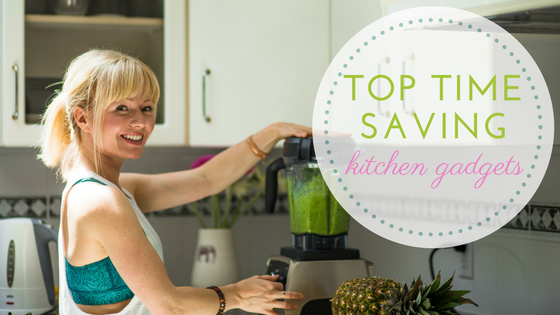 I LOVE kitchen gadgets, especially ones that can save me some valuable time. I've played around with many, over the years, but the ones that have really stuck with me have two important factors: quality and efficiency. They make life easier and help keep my family and I on point with healthy eating.
If you want to make healthy eating sustainable and FUN, check out some of the recommendations below. 
Here is a list of my top choices:
Blender: If you invest in one item, this is it! Depending on the quality, these babies can make the most deliciously creamy smoothies, pestos, soups, healthy ice cream and even homemade nut butters and milks. I've been a huge fan of my Vitamix for years (I love their customer service and warranty!) but Blendtec is also a great brand.
Food processor: It is the best time saver! It shreds, grates, chops, slices, mixes, and purees. It can be used for dips, pates, sauces, desserts, salads, and more. Cuisine Art and Kitchen Aid make great food processors. I have used my Kitchen Aid for years (I even took it to a health retreat in Costa Rica!!) and it's still in excellent condition.
Small Blender: Small blenders are excellent for making great salad dressings, but any sized blender will do the job. They create a smooth and creamy texture and once you start blending your dressings, you won't want to go back to stirring!! Plus, some come with cool and helpful additions like a whisk and chopper:) 
Veggie Chopper: This one is a new investment for me, but so far I love it! It's excellent for chopping a huge amount of veggies for soups, stews, and homemade root veggie fries. YUM!
Mandolin slicer: This baby will make you look like a pro! Mandolin slicers are great for adding fun texture and shape to harder vegetables like beets and radishes. The slicer also helps to create beautiful salads. Again, quality is important here. My first slicer wasn't the best, and I actually ended up slicing the top of my finger off trying to get through a beet! I love the one below because it's stainless steel and easy to use.
Spiral slicers: This is another time saver and fun gadget. They are great for making vegetable noodles and putting a creative spin on salads! I use them for my detox pastas by combining beets, carrots, and zucchini noodles. YUM! I have the one below, but I've also used some handheld ones. Those are mostly good for softer veggies like zucchini.
Slow Cooker: Helps to take out some of the stress of dinners and can even be used to make an overnight breakfast! Seriously, is there anything better than coming home after a log day and walking into a house that smells delicious with your ready made meal? I've also used it for soups, bone broth, and pumpkin and apple butter. I highly recommend getting one with programmable settings to prevent over or under cooking.
There you have it! Happy cooking to you!
Please note: the items above are handpicked by me, with no affiliation with the companies that produce them. The links are part of my Amazon store. You will not be charged a penny extra for using the links, but I will receive a small credit from the referral.
xx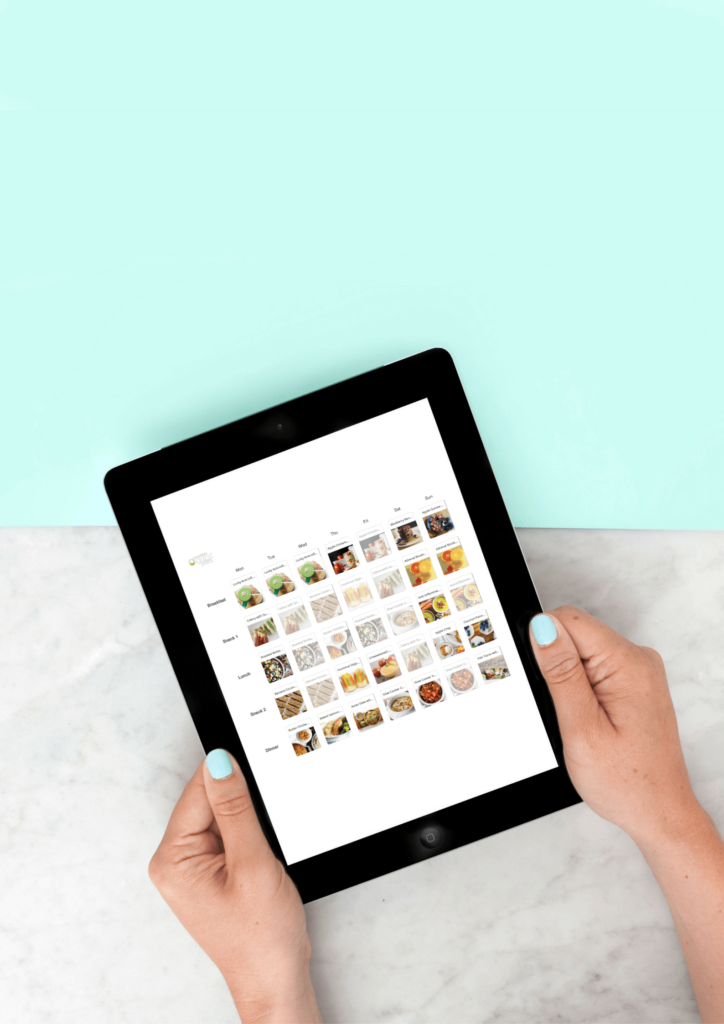 Need a little kick in the pants to get your healthy eating back on track?
Download your FREE meal plan, shopping list, and meal prep guide that will save your HOURS in the kitchen and kick start your healthy living.