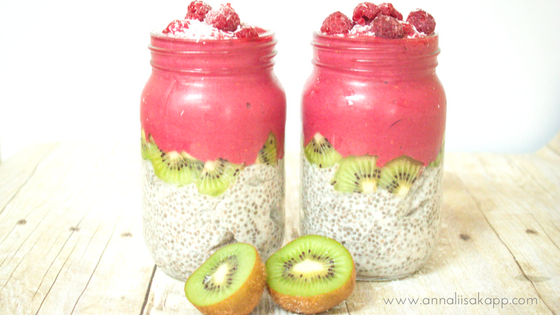 Energy!! We all want more of it, don't we. Life can get chaotic sometimes, and one of the first things to go out the window is our healthy habits. When in fact, the more stressed and busy we are, the more nutrients we need to support our body.
If you suffer from low energy, tend to rush in the morning, and get cravings for stimulants in the afternoon, you need to make sure you eat a breakfast that will sustain you and keep your blood sugar levels in check. Continuing to rush out the door with just a piece of toast and a coffee will lead you down the path of adrenal burnout and chronic fatigue.
What's more, low energy is very connected to your digestive health as well. If your digestion is compromised, your body will have a harder time extrapolating nutrients from your food which means you are not properly absorbing your nutrients.
To help support your digestion, which uses up about 60% of your energy, choose foods that are more easily digested by the body.
Fermentation, soaking and sprouting are all great ways to make food more digestible, taking the load of your already overworked system. We make the food more digestible this way by removing some of the anti-nutrients (like phytic acid – which can inhibit mineral absorption and enzymes that breakdown your food) and making the nutrients more bio-available for absorption.
Below is a recipe that is a great option if you're on a time crunch, need a proper balance of nutrients to sustain your energy and won't cause any bloating or other digestive issues. The beet powder is another added bonus to boost your energy and support your liver function.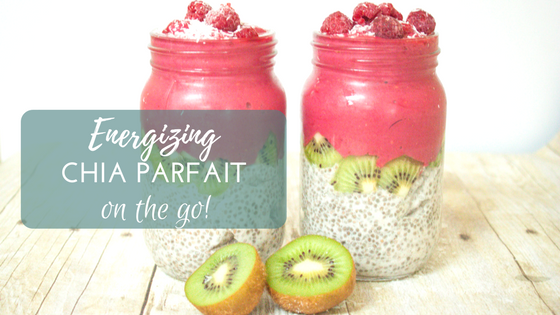 To make the chia layer, combine chia seeds, coconut milk, sweetener, and vanilla in a glass container with a lid and shake it up until well blended. Place in the fridge for a couple of hours or overnight.
Combine water, raspberries, beet powder, banana, and protein powder into a blender, Buzz until smooth.

To assemble, divide chia pudding into two 8-10oz mason jars. Place kiwi slices in the middle, then pour smoothie on top. Garnish with raspberries and shredded coconut. Enjoy with someone you love or save the second one for the next day!
If you're really strapped for time, you can combine all the ingredients into a blender, buzz until smooth, and put it into jars overnight. Now you have 2 smoothie bowls on the go!
xx