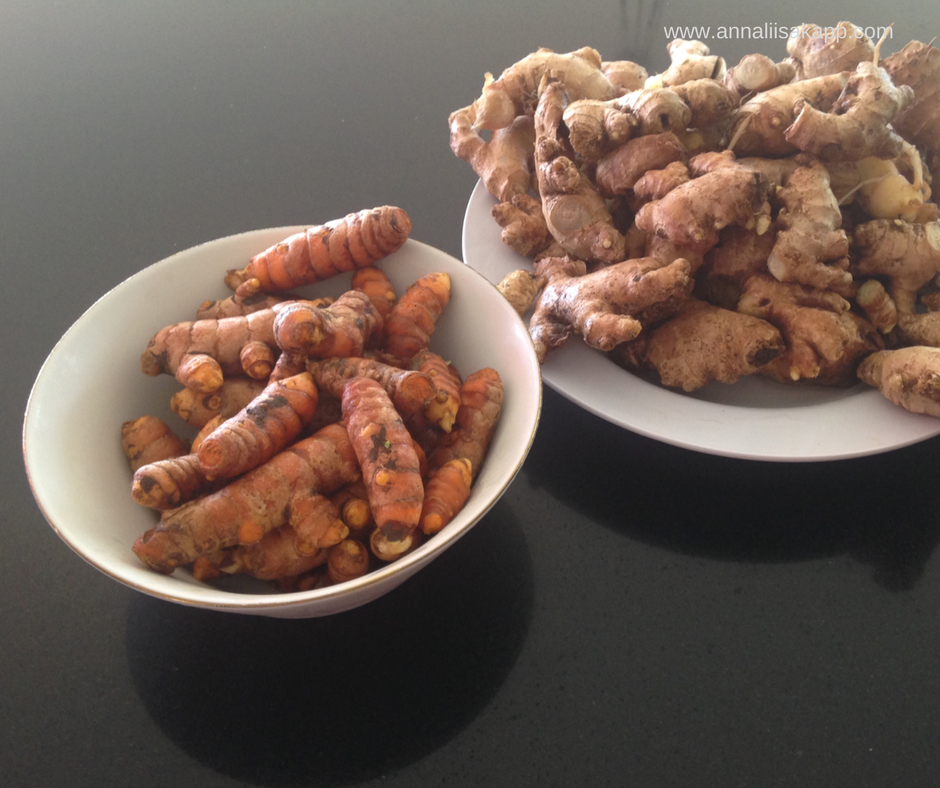 I recently had an amazing experience travelling to Bali with a group of women on a Wellness Retreat hosted by Thrive Bootcamp Retreats. Bali is flourishing with so many healing superfoods, most notably turmeric, ginger and tamarind.
The turmeric Jamu tonic has been around for ages and is common in Balinese households. There are of course many different variations of ingredients and methods to make this drink but I will share one that was thought to me by Putu (one of our lovely cooks on the retreat!).

The main benefits of this tonic or elixir are:
Better digestion
Detoxification
Anti-cancer
Heart tonic
Tamarind is helpful for the digestion as it's rich in fibre, which can help in cases on loose stools and constipation. Tamarind helps with food breakdown, especially fats, because it stimulates the activity of bile.
Ginger helps with nutrient absorption, bringing down inflammation and spasms in the gut and as a carmiative, helps to relieve gas buildup in the digestive tract. By inducing sweating, ginger helps to expel toxins through the skin. The anti-inflammatory compound, called gingerols, are useful as a preventative for carcinogenic activity in the colon that can lead to colon cancer.
Turmeric is well know as a potent anti-inflammatory properties, particularly from the compound curcumin, for painful arthritic conditions, and muscle pain from exercise or injury. Turmeric's anti-inflammatory power is great for easing digestive discomfort like cramping, constipation, and IBS, and IBD. It is also a great support for your liver, as it helpful for reducing oxidative damage caused by toxins and free radicals as well as stimulating the lymphatic system to excrete toxins. Turmeric is also a heart tonic due to it's ability to balance your cholesterol levels by eliminating excess LDL ("bad cholesterol") from the arteries and blood vessels.
You can drink this tonic daily and add it to your favourite smoothies for a superfood booster!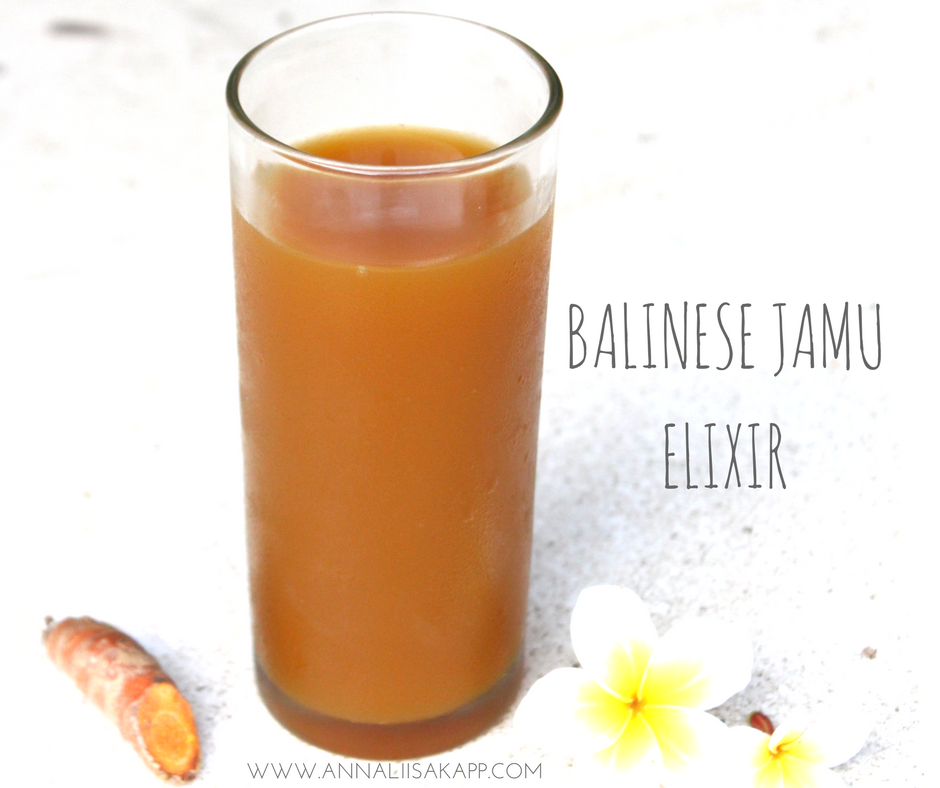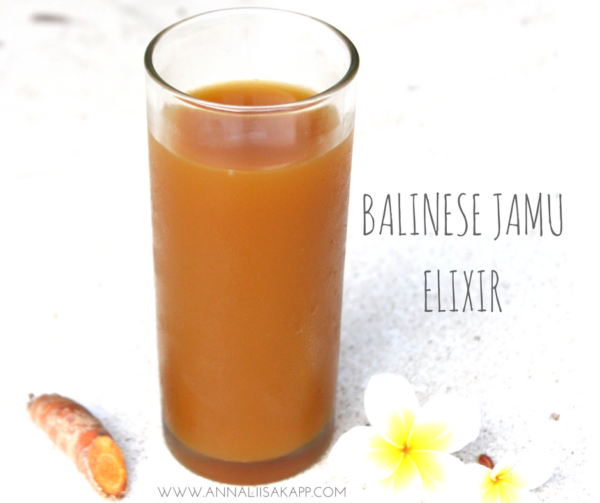 | | |
| --- | --- |
| | |
Boil turmeric, galangal or ginger and the water for 20-25 minutes until it gets a slightly creamy texture.

Cool the mixture down for a few minutes, then pour it into a blender.

Add tamarind paste or lime, and honey and sea salt and pepper. Blend until frothy, strain if needed through a sieve, and serve warm. 
Jamu will keep in the fridge for 3-4 days. Drink some daily, either cold or warmed up.