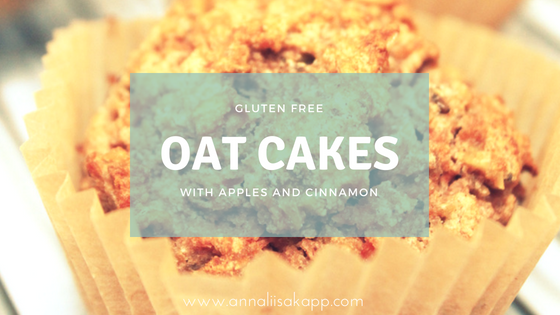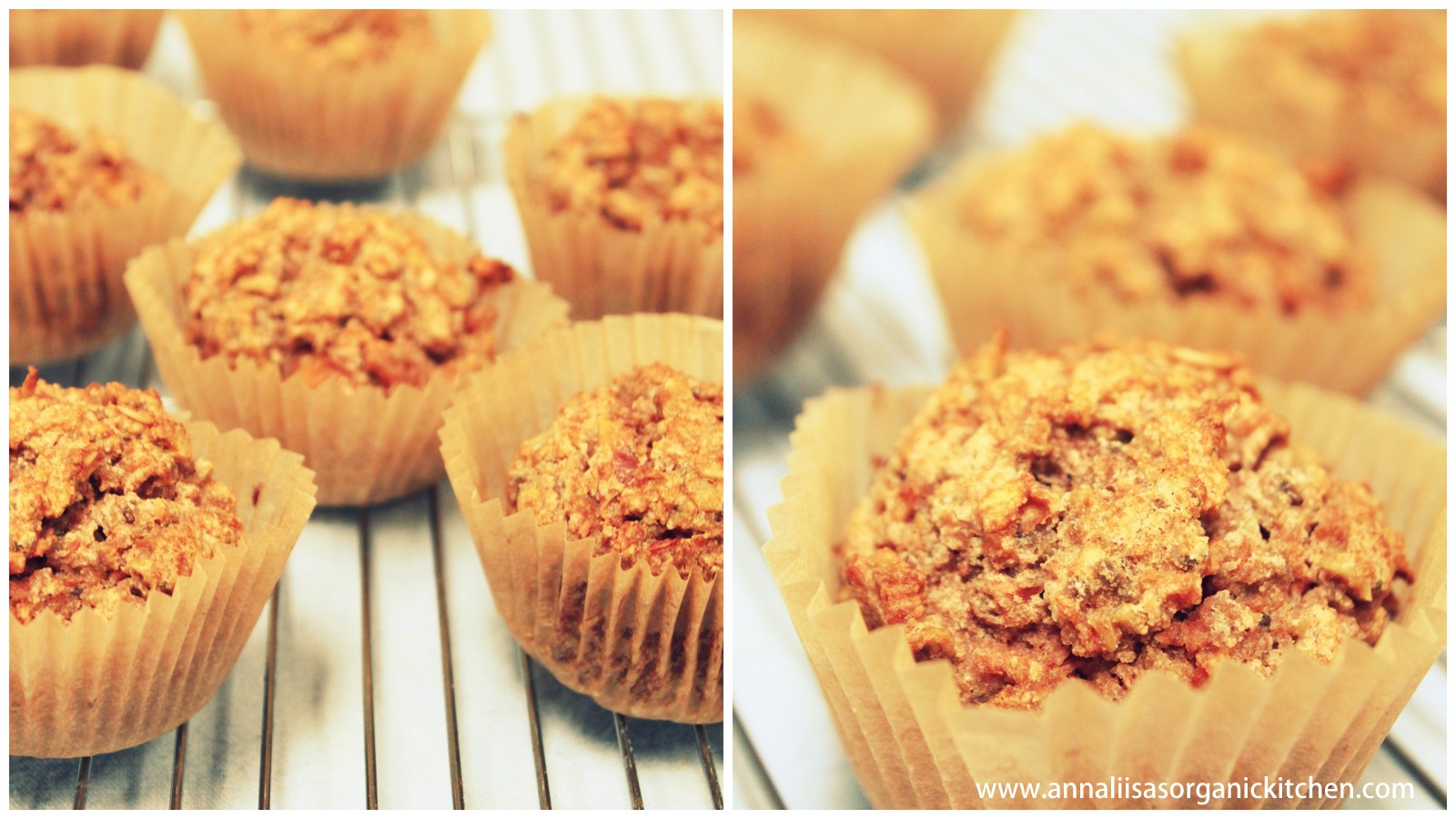 Not a fan of breakfast? Is it because you are just not hungry, or you rush out of the house in the morning and can't find the time to grab a bite?
First off, if you're not hungry, don't force yourself to eat. But do ask why you aren't hungry. Did you eat your last meal way too late, or did you have a snack attack before you went to bed? If the latter is true, try having your last meal a few hours before you retire to bed and see what happens!
Why is it important to have a healthy breakfast?
It's important because it helps to safeguard you from hunger and cravings. But only if you do it the right way!  A healthy balanced breakfast will keep you from suffering from low blood sugar, hypoglycaemia, and those late afternoon energy crashes. It also helps to keep your metabolism going strong and prevents those late night snack attacks!
Think of your first meal as 'breaking the fast' and try to eat within an hour or two of being awake, always including a source of quality protein, fats, and fibre. Great choices include plant based protein smoothies, adding hemp and chia seeds to your whole grain breakfast bowl, organic free range eggs, and nut butters or avocado on gluten free toast. Another great option? Gluten-free Oat Cakes! (recipe below)
I came across some delicious oat cakes on my recent trip to Seattle and fell in love! My healthier version is gluten free and has extra protein from coconut flour, healthy fats from coconut oil and chia seeds, low glycemic coconut sugar and is loaded with fibre from whole grains and apples!
Perfect for a busy morning or healthy snack! I topped mine with almond butter for more protein and healthy fats. These are super quick and easy to make, even for the baking virgin..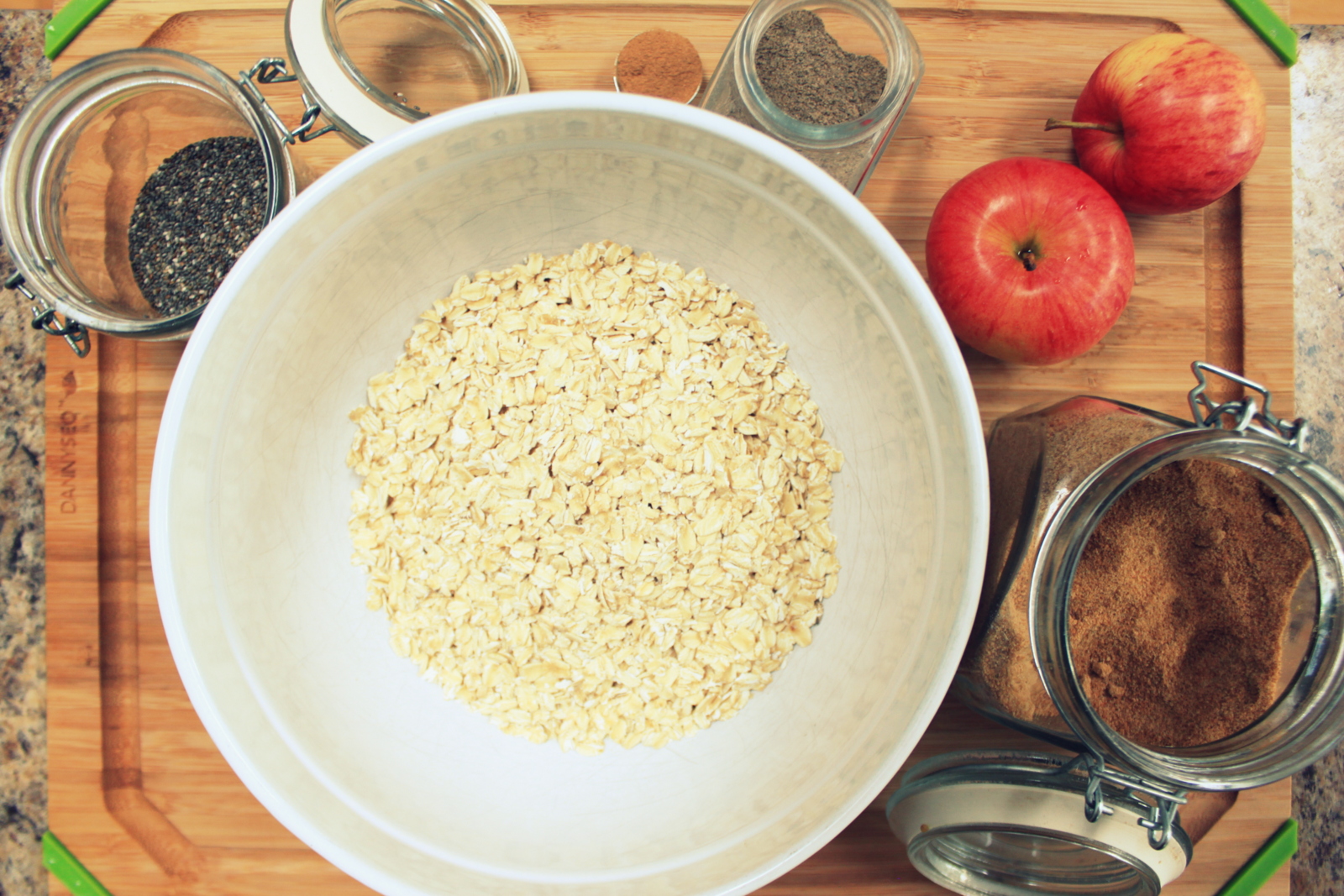 Apple Oat Cakes – GF
1 cup large flake oats (gluten free)
¼ cup oat flour (gluten free)
½ cup coconut flour
¼ cup coconut sugar
1 tsp chia seeds
1 tsp baking powder
½ tsp baking soda
2 tsp cinnamon
¼ tsp cardamom
¼ tsp sea salt
2 apples
2 eggs
1 cup vanilla almond milk (unsweetened if store bought)
¼ cup coconut oil, melted
1 tsp vanilla extract
How to make:
Mix all dry ingredients: oats, oat flour, coconut flour, coconut sugar, chia seeds, baking powder, baking soda, and spices. Add wet ingredients and mix well. Allow the batter to sit for 10 minutes so the chia seeds absorb the liquid.
Shred apples or use a food processor to chop, then mix into batter.
Using an ice cream scoop or 2 Tbsp, scoop batter into muffin tray lined with unbleached baking cups.
Bake for 25 minutes. Allow to cool on a baking rack for 10 minutes or so.
Makes 12 muffins.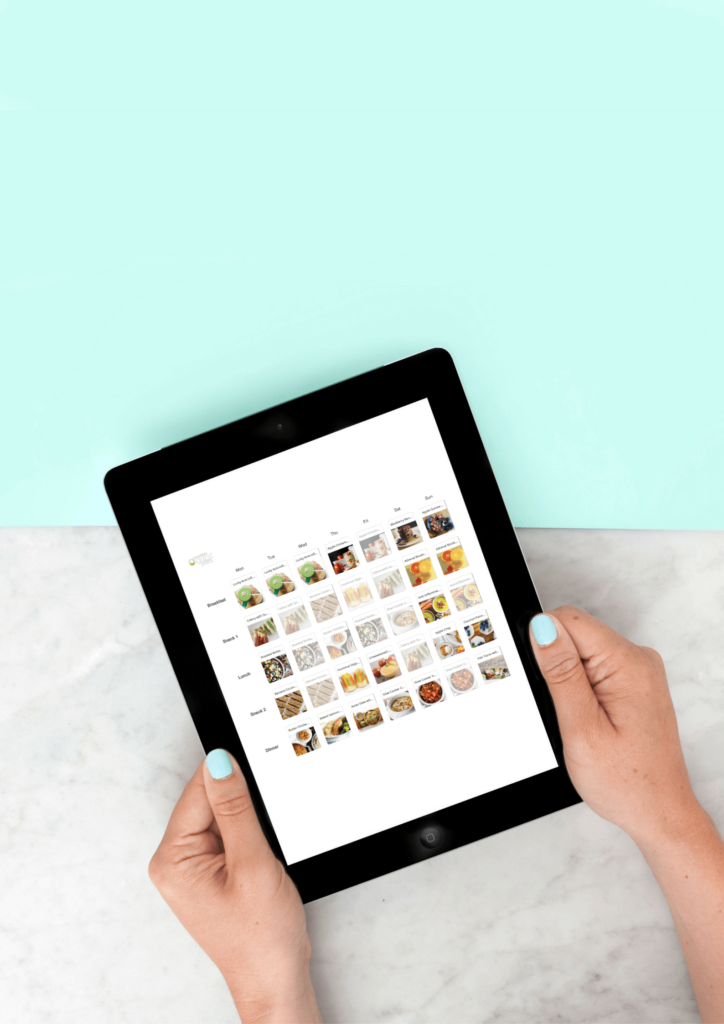 Need some delish recipes and inspiration to get your healthy eating back on track?
Download your FREE meal plan, shopping list, and meal prep guide that will save your HOURS in the kitchen and kick start your healthy living.