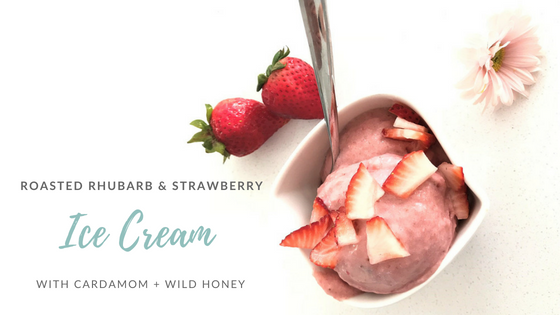 Growing up in Estonia, we would always have rhubarb growing in my grandparents cottage. We would grab a stalk, a plate of sugar and munch away!
Rhubarb is only in season for a short while, so make sure to grab some next time you notice it at the market or grocery store.
Benefits of rhubarb include:
Due to it's high fibre and metabolism boosting compounds, rhubarb is great for weight release
The most prominent vitamin in rhubarb is actually vitamin K, which plays a very significant role in brain and neural health, as well as bone health
A compound called rhaponticin in rhubarb helps improve the blood sugar levels in people and thereby helps prevent the condition of diabetes
Rhubarb can help with perimenopause symptoms by reducing the occurrences of hot flashes, due to the presence of phytoestrogens
Good amounts of vitamin C and lutein make rhubarb great for eye health
You can make a delicious beverage out of rhubarb and honey, tasty muffins and crumbles, and of course ice cream!
Try the delicious roasted rhubarb and strawberry ice cream below (it's dairy free and refined sugar free), and don't forget to share:)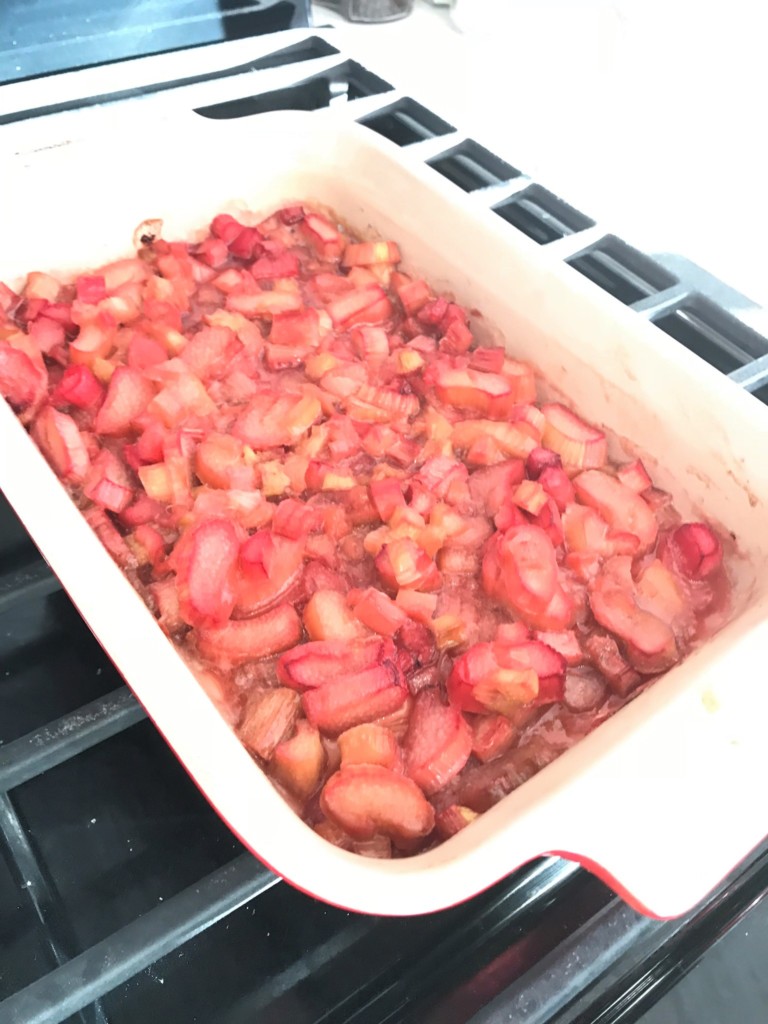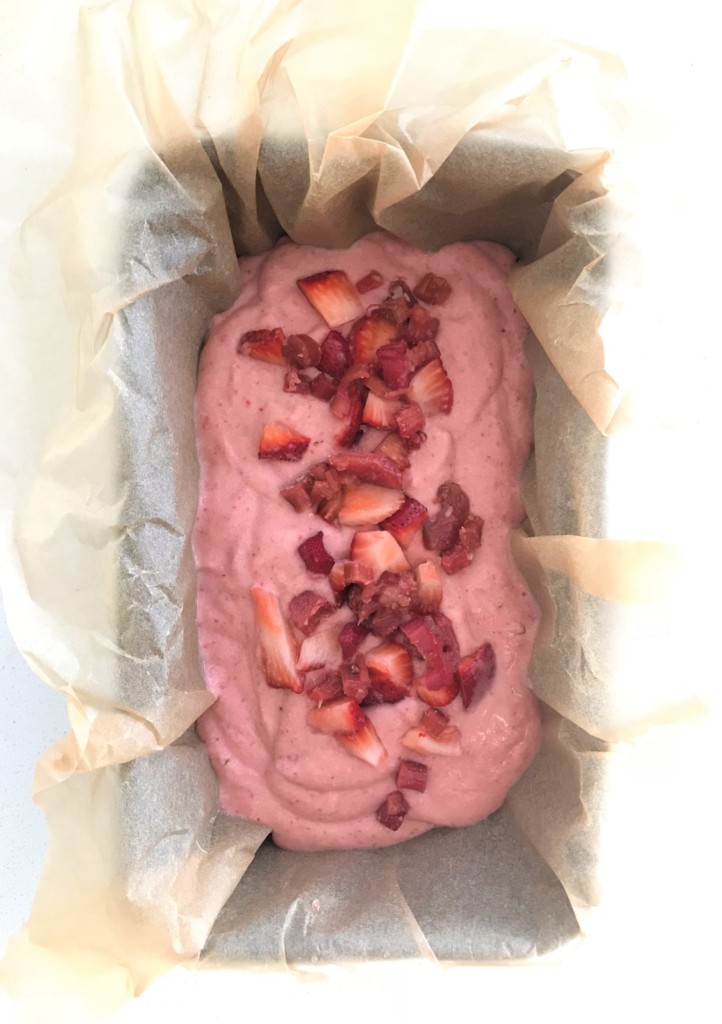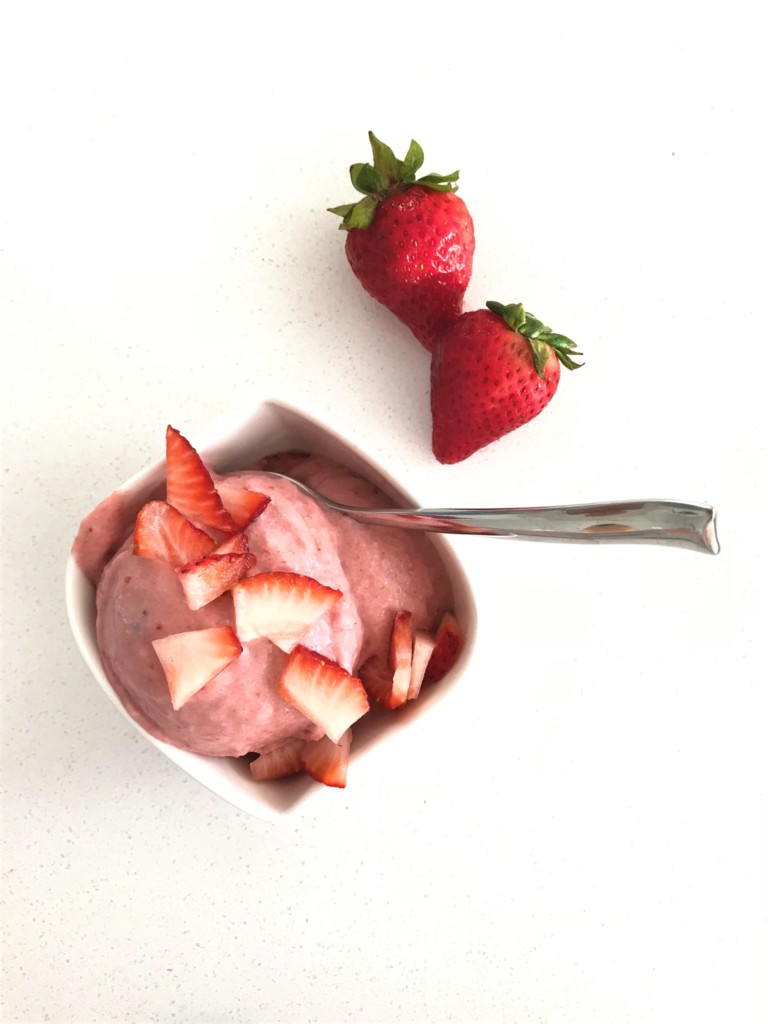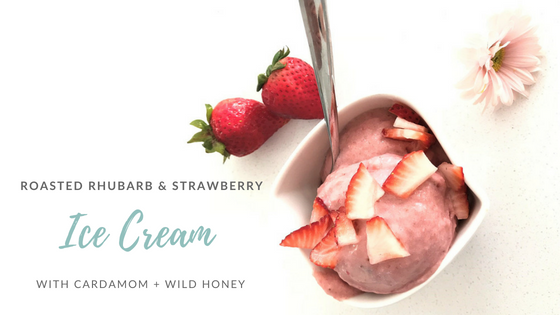 | | |
| --- | --- |
| | |
Preheat the oven to 400F. Add 1 tsp coconut oil into a baking dish and place into the oven to melt for 2 minutes (or until melted). Remove from oven and spread the coconut oil all around the dish.

Peel your rhubarb if needed, then slice them to about a cm thickness. Add to baking dish and sprinkle with cardamom and wild honey. Mix well and roast in the oven for 35-45 minutes.

Allow the rhubarb to cool completely before adding it to the ice cream. Add refrigerated coconut cream, frozen bananas, strawberries, cooled rhubarb, and sea salt to the blender.

Start the blender off on the slowest speed until well mixed, then use high speed for 20 seconds. If your blender comes with a tamper stick, use it to make sure the ice cream is perfectly smooth by scraping the sides. Otherwise you may need to stop the blender and use a spatula.

You can serve the ice cream immediately, or if it's too soft, place it into a baking dish and freeze for 30 minutes.
If you place the ice cream into the freezer for too long, it will get really hard. You can also use frozen strawberries for this recipe. I used fresh ones because they are in season right now and taste amazing!