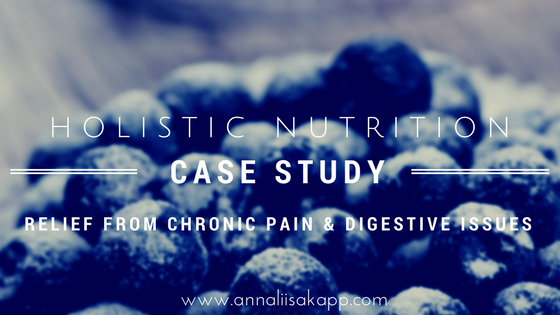 I'm not the type of health professional to take before and after pictures. And I don't really measure success with just a scale.
I have never actually asked anyone I work with to count calories. I think it's a waste of time and it sucks the fun out of healthy eating.
Real change takes time and commitment, and I help people with making those changes easy, simple, and delicious. And keep them accountable on the journey so they can truly reach their health goals!
What I do focus on is:
Balancing nutritional (macro and micro) deficiencies to ensure you have the energy to cook, focus, move your body and enjoy life
Upgrading what you already love so you never feel deprived and you can make healthy living sustainable
Helping you discover the root cause of your health concerns so you have a clear action plan to improve your health
In Kim's case, she first came to me with chronic stomach pain and complete frustration on what to actually eat and how to make it work for her busy schedule (she is a single working mom with 2 kids). Together, we worked on supporting her adrenals glands and stress management techniques, transitioning into a healthier way of eating – one step at a time, helping her body eliminate toxins (she was diagnosed with fatty liver), and finally digestive healing.
You see, it's not a one size fits all approach. With Kim, in order for her body to start the process of healing, first we had to calm the inflammation and reduce and manage the stressors in her life. Without this step, she would have felt too overwhelmed to make any changes.
In Kim's own words, here is why she came to see me and how the Digestive Wellness Program transformed her life:
I think receiving a notification for a 30 minute free consultation with you was the best thing that I have done so far this year. I was in and out of the doctor's in severe pain and literally getting no answers. I was very lost when it came to my all around health. You were absolutely amazing in working with me to try and get the best results. I did get the best result possible and that is to get through the day without pain. I have lost 17lbs throughout the process which is a total bonus but nothing beats no pain! I couldn't have achieved this without your knowledge, guidance and support. I truly appreciate all that you have done for me throughout this process!
I was lost when it came to food- I developed a lot if food allergies and struggled to meal plan and understand what I could and couldn't eat. I was also experiencing severe stomach pains on a daily basis and was looking to be able to get through a day without pain.
I am basically pain free, and have a better understanding on what choices to make when it comes to food – meal planning and the recipes you provide are amazing!
Through the guidance and support I was able to work on my sleep to try to ensure that I receive a more restful sleep and I noticed more energy throughout this program.
I think the best result so far is the pain, I am no longer in pain anymore and I am more aware of what to eat and how to cook it- I know longer have a stressful relationship with food.
I was lost before I started working with you – I hated grocery shopping… I did not know what to buy because I viewed everything that it would cause me pain – I was not making good choices when it came to food – I now have a better understanding and knowledge to pull from so I make better choices.
Everything that I learned within this program was extremely valuable however Learning how to eat clean along with meal prepping to make it less stressful and how to listen to my body- I am allergic to a lot of proteins and this process gave me the knowledge on how to still include certain proteins in my meals.
 .
I would definitely recommend you to everyone I know!!! This has been such a wonderful experience for me- with all the knowledge that I have obtained to make positive choices and the support and guidance that you provide is priceless!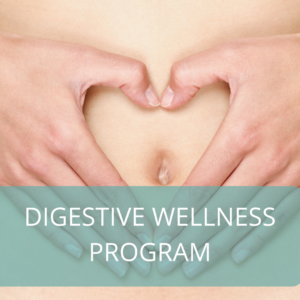 If you have symptoms that you experience daily – from headaches, fatigue, cravings, bloating or anxiety, please don't hesitate to contact me for a 30 minute
Complimentary Discovery Session
to see if we are the right fit to get you feeling Ahmazing! You deserve it!!